Control Tower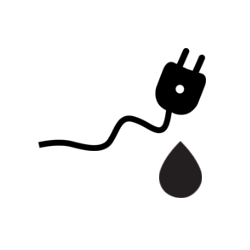 Electronically metered supply of water and electric power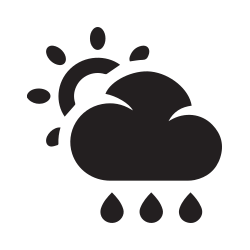 Weather forecasting

Nursery

Rubbish collection

Parking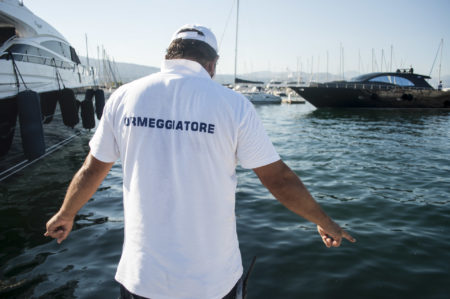 Mooring
Mooring services are carried out by qualified personnel in dinghies to accompany the boat to its pre-assigned berth. This personnel is also available for help in mooring and departure procedures, besides maintenance of the port waters and wharfs.
---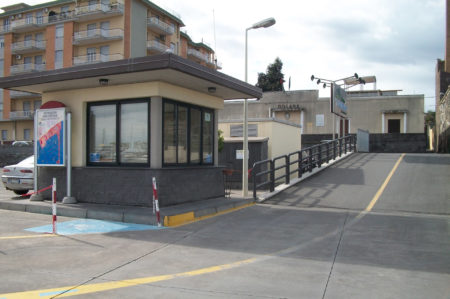 On-site security
The Security Guard post is located at the entrance to the port, and is supplied with a closed-circuit TV vigilance system. Access to the floating wharfs is via a videophone entry system.
Security personnel control vehicle access with respect to the rules of the Port Regulations.
Security Services are provided 24 hours per day.
---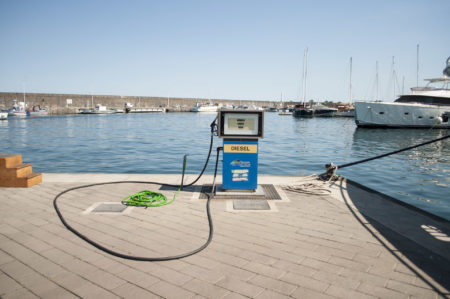 Fuel supply
Fuel supplies are provided through a fuel station with two petrol pumps and three diesel pumps, all at high capacity.
Fuel services are available until sunset.
---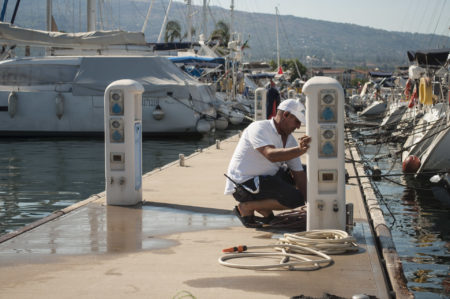 Quayside services
Boat moorings are located on fixed berths or floating wharfs in concrete for greater stability and safety.
Clients' privacy is assured through access gates to the wharfs, operated by videophone.
Water and electricity supplies are provided through electronic distributor columns, activated with a 'prepaid' magnetic key (transponder).
---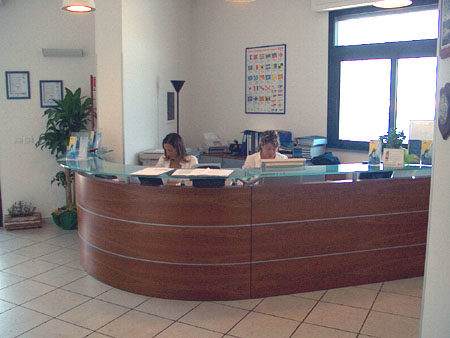 Reception
The Reception is located in the Control Tower at the head of the central pier.
Qualified personnel handle bookings, berth assignments, check-in and check-out operations, and any other request by clients, with the highest degree of courtesy and expertise.
---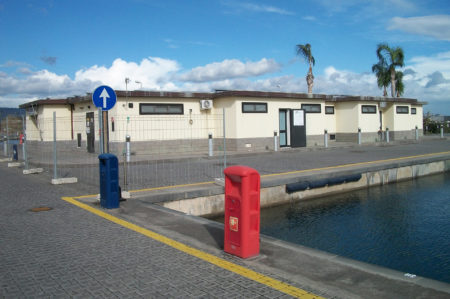 Toilets and showers
The washroom block is located at the entrance to the central pier, and includes men, women and disabled toilets, baby room and showers.
Access is exclusively allowed through a transponder (free).
---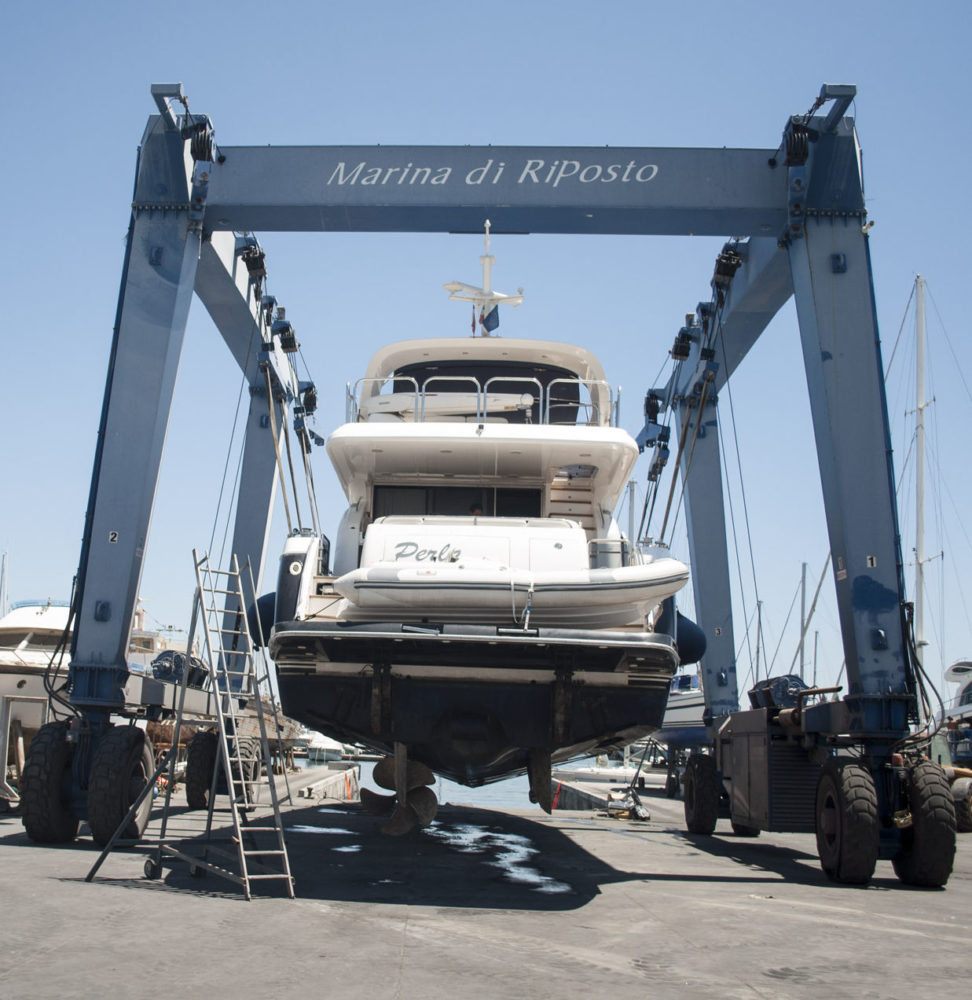 Assistance
– Towage and launch
– Hull pressure-wash
– Keel blocking
– Mechanical in/outboard engines, electronic and electrical repairs
– Boatyard repairs (wood, fibreglass)
– Ribs and dinghy inflation and repair
– Suction disposal of bilge and sewage waste
Technical facilities
– 160 T. travel lift
– 45 T movable crane
– 1,000 sqm machine shop/boatyard
– 5,000 sqm work area
– boat trailers
+INFO